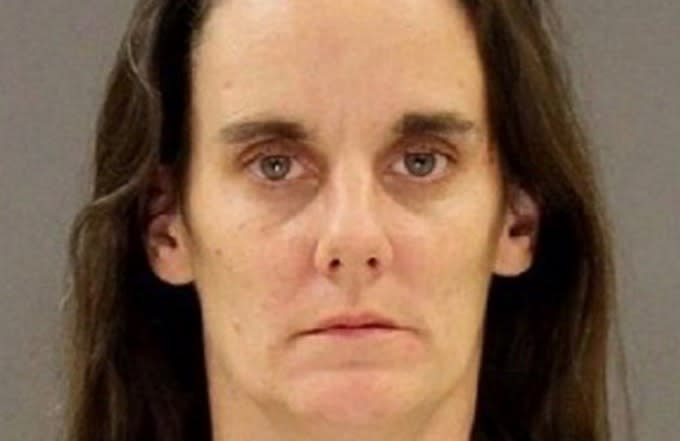 In a tale so sordid it might make even the most avid soap fan recoil in shock and horror, a Maryland woman pleaded guilty to murdering her husband and his teenage lover. Ann Marie Anastasi, 43, is accused of fatally shooting her husband, 40-year-old Anthony Anastasi Jr., and stabbing his mistress, 25-year-old Jacqueline Riggs, The Daily Mail reports.
Police found the bodies on Oct. 5 of last year, in the basement of the home the Anastasis shared. Originally, Anastasi told police that her husband had committed suicide, but after they discovered that a gun found at the scene didn't match the bullet's shell casing, police charged her with two counts of first-degree murder. 
According to local prosecutors, the Anastasis were involved in what they called a "love triangle" with the slain teen, who had moved into the couple's basement with Anastasi Jr. Also involved in the murder was Riggs' 18-year-old boyfriend Gabriel Struss, who conspired with Anastasi and an unnamed 13-year-girl to commit the murders. Police uncovered a series of texts between the three parties, in which they openly discussed the matter of the handgun used in the killings. 
At the time of writing, a GoFundMe page dedicated to helping the family of the young Riggs, had amassed a total of $980.