A new photo of first lady Melania Trump has begun to make rounds on Twitter again during the Super Bowl, reigniting the popular hashtag #FreeMelania.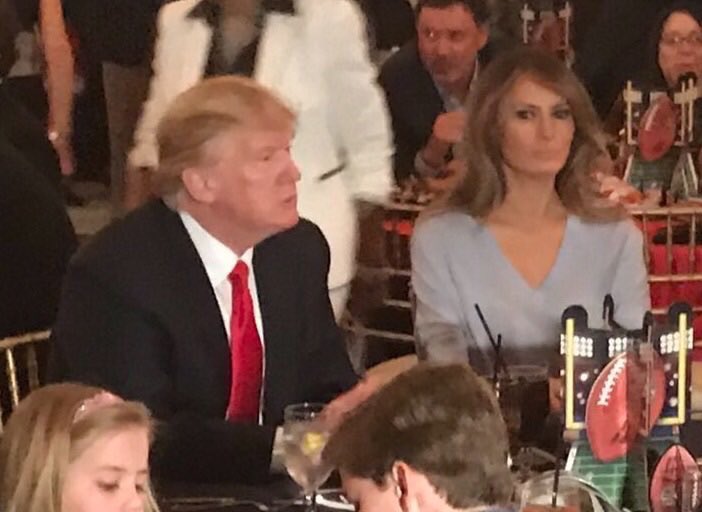 President Donald Trump gathered members of his administration and family in a ballroom at his Mar-a-Lago golf club to watch the championship game on Sunday.
Why does @FLOTUS always look like the single guest who was sat a table @ wedding with couples who know eachother #SuperBowl

#saveMelania
#SaveMelania she looks more and more like Stockholm syndrome victim help her
The first lady appeared to be disinterested in the game as she sat alongside Trump during the viewing in one photo snapped during the event, which immediately set Twitter users on fire with speculation about what was motivated her facial expression.