President Donald Trump and the White House are choosing not to listen to intelligence experts, and are instead claiming that North Korea is "capable of hitting the US with a nuclear-armed missile by the end of Trump's first term."
That's precisely what Trump's deputy national security expert, KT McFarland, was quoted as saying. The intelligence community doesn't buy into that and instead says their nuclear capabilities are "years away."
That's not stopping President Trump from ramping up the rhetoric against North Korea, though. He is refusing to rule out a pre-emptive strike against them, saying any and all options are on the table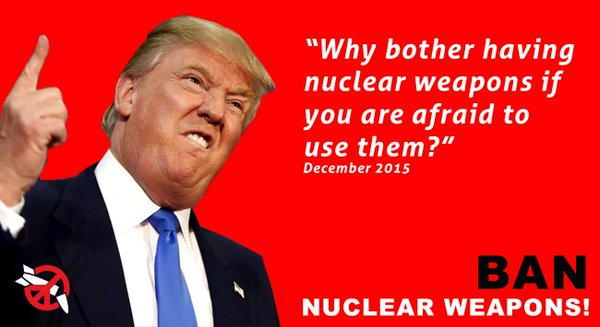 He made recent comments ahead of Chinese President Xi Jinping's meeting with him at his Mar-a-Lago resort, slated for next Thursday and Friday, claiming that he might even be willing to take unilateral action against them, with or without China's help, hinting war is a strong possibility.
"Well, if China is not going to solve North Korea, we will," the president said. "That is all I am telling you."

Trump additionally stated that he had "great respect" for Xi and "great respect for China", adding: "I would not be at all surprised if we did something that would be very dramatic and good for both countries and I hope so."
If Trump had so much respect for the China's president, he would listen to him and their country before issuing out demands in the media. Just last Month, China's foreign minister Wany Yi, already issued an increased response against North Korea and even called on them to halt their missile and nuclear programs. They also asked the US to stop their military exercises in the region to buy them time – but the Trump administration didn't listen.
"The two sides are like two accelerating trains coming towards each other with neither side willing to give way. The question is, are the two sides really ready for a head-on collision?" Mr Wang said.
We all know what Trump is trying to do – he is trying to increase pressure on China to calm the Kim Jong Un regime. He's just going about it in entirely the wrong way – and it's not diplomatic at all.
It's yet to be seen how Chinese president Xi Jinping will react to Trump's comments.
---
Featured Image via Getty Images.