The president really, really does not like the idea of anyone daring to defy him. Perhaps he misunderstood what he was running for, thinking that he was in the running to become the next "President" of Russia or something. He does, after, all have a strangely deep-set affinity for Russia and Vladimir Putin — but for now that's a different story.
On Sunday afternoon, Trump took to Twitter yet again to attack the Constitutionally ordained separation of powers that gives the judicial branch of the government its independent authority.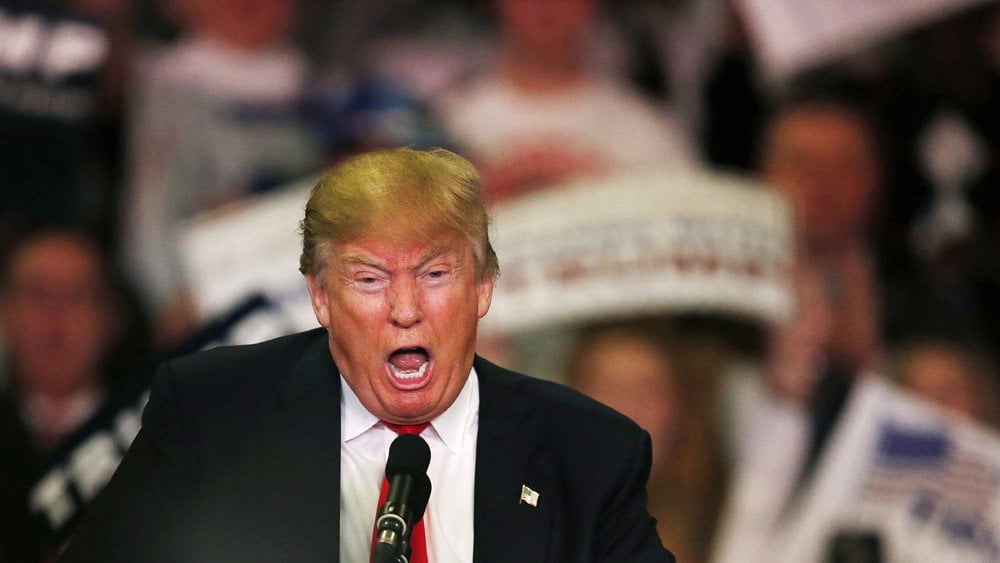 Trump wrote:
'Just cannot believe a judge would put our country in such peril. If something happens blame him and court system. People pouring in. Bad! I have instructed Homeland Security to check people coming into our country VERY CAREFULLY. The courts are making the job very difficult!'
What Trump is up in arms about is the Friday ruling of Seattle based Federal Judge James Robart that shut down his travel ban on Muslims entering the United States. Robart handed down that ruling after the states of Washington and Minnesota filed a joint lawsuit against the Trump administration alleging that the ban put undue strains on the rights of persons who have every right to be in the United States.
Trump has not taken that ruling well. He has been firing off assertions on Twitter for what is now a day and a half and counting that Robart's ruling endangers national security.
That assertion, however, is still evidence-less. There is nothing at all to suggest that Robart, through his ruling, "put our country in such peril." Robart simply ruled in favor of the rights of people who already had visas and yet were from the countries that Trump targeted with his travel ban.
In addition, no, people are not "pouring in." Perhaps Trump should have read up on the issue before making policy decisions. The United States has a vigorous immigrant vetting system already in place, apart from the ban. We, as a nation, do not need the ban for our national security. That is a verifiable fact.
Facts have never mattered much to the Trump administration, however.
Besides all of that, the concept behind Trump's attacks — a disrespect of the independence of the judiciary — is deeply troubling.
Trump's other tweets against Robart from throughout Saturday are featured below.