The mother of a murder victim in Pennsylvania is said to have helped her killer.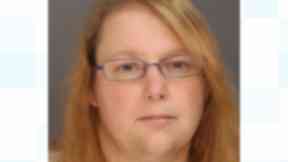 The mother of a 14-year-old murder victim has been accused of helping her daughter's suspected killer hide and dismember the teenager's body, according to police.
Sara Packer was arrested on multiple charges on Sunday including "homicide", "kidnapping" and the "abuse of a corpse" in relation to the death of her daughter Grace whose dismembered body was found dumped in the woods last year.
Bucks County District Attorney Matthew D. Weintraub confirmed Packer's arrest at a news conference in Newtown, Pennsylvania in which he described Grace's death as the result of a "rape-murder fantasy" shared by her mother and mother's boyfriend.
It follows the arrest of Packer's boyfriend Jacob Sullivan, 44, on suspicion of rape and murder after he reportedly stated to several workers at Abington Hospital-Jefferson Health that he was responsible for killing Grace and that Packer had been his accomplice.