President Donald Trump and First Lady Melania Trump have made very few public appearances together.  In fact, Melania does not even live in the White House. She is currently staying in Trump Tower with her son Barron. Today the first couple were spent time some time together and we caught a rare glimpse of them. The two, for whatever reason, did not appear that happy.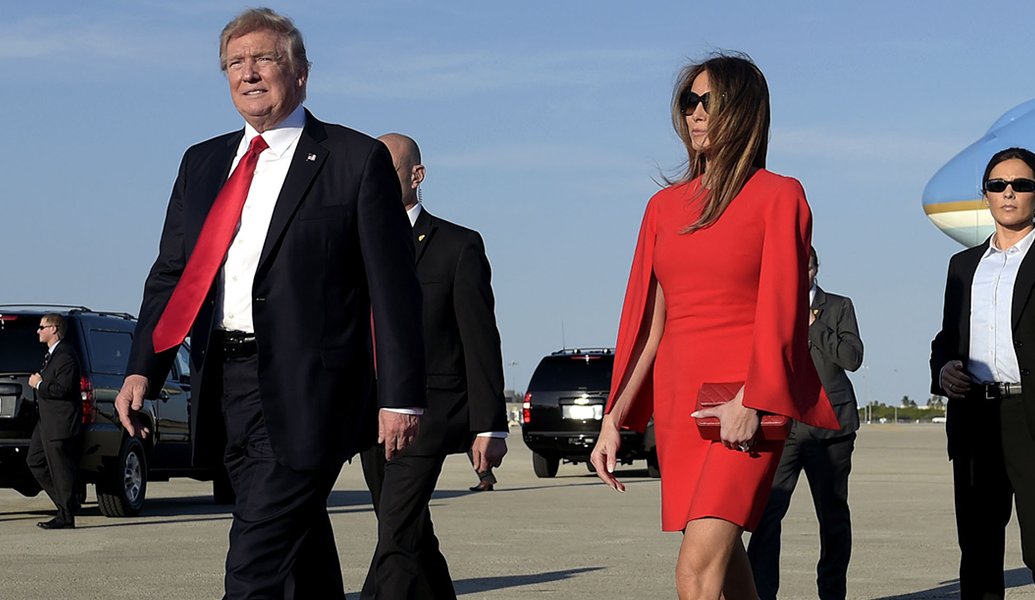 Trump does not look that interested to be spending time with his wife and is rather similar to the photos taken during the inauguration.
Trump and Melania are physically close, but they appear emotionally distant. Now, to be fair, it is entirely possible that Melania is simply uncomfortable with so much public attention. After all, she did not marry a politician and likely never dreamed that she would be first lady. That being said, she did work as a model for several years so it's not as if she hasn't had her picture taken or been stare at before, though admittedly, this is an entirely different level of scrutiny.
Trump and Melania's rare public appearances, combined with the rumors that she may stay in New York throughout Trump's term have sparked rumors that she will not be performing the roles and duties traditionally ascribed to the first lady. Instead, there is some speculation that Trump's daughter, Ivanka, will take on that role.
That being said, if Ivanka were to take on the duties normally given to the first lady, it would be a major break with tradition and might reflect poorly upon the administration. More importantly, it might also be a sign that Trump did not discuss his decision to run with Melania. Obviously, a presidential campaign is a huge undertaking and has the potential to completely upend a person's life. If Melania truly is uninterested in the role of first lady, then why didn't Trump take his wife's concerns into account before he ran.
It's possible that we are simply over thinking this, but Trump's relationship with Melania does appear a bit odd.