Since Melania Trump's husband was elected to run the country, the first lady has been infamously press-shy, and seemed to want to spend more of her time in New York City than Washington that is for sure. The truth is, we don't really know all that much about Melania, other than who shes married to and what her career was. All that we could try to say about Melania would mostly be coming from a place of pure speculation, but one thing seems to be for sure, she isn't in a happy marriage.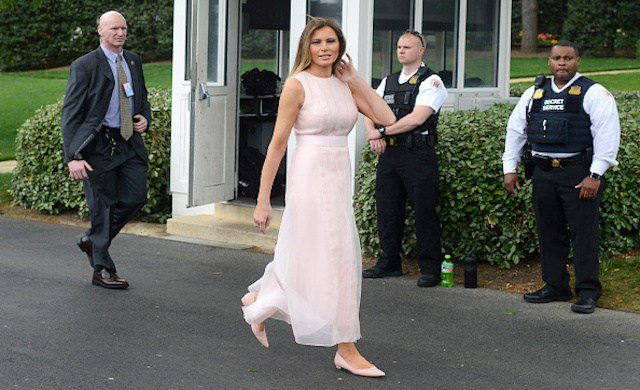 There have been reports time and time again about what a terrible husband the president is, and proof to back that up, but is Melania subtly confirming that? On Tuesday evening for a very brief 45 minutes one of the whole two tweets that Melania Trump had ever liked on her Twitter account was a tweet that implied she hated her husband. The tweet in question shows a very viral GIF from the inauguration showing Melania smiling at her husband, and then quickly dropping the smile as soon has his eyes aren't on her.
The tweet in question:
Twitter was quick to point out that Melania had liked this tweet.
The account that favorited this tweet was Melania's 100% real, verified personal account @MELANIATRUMP, not her professional @FLOTUS account. It has been noted by multiple users on Twitter that they saw her favorite this as well. Twitter users were quick to jump on the liked tweet, in shock.