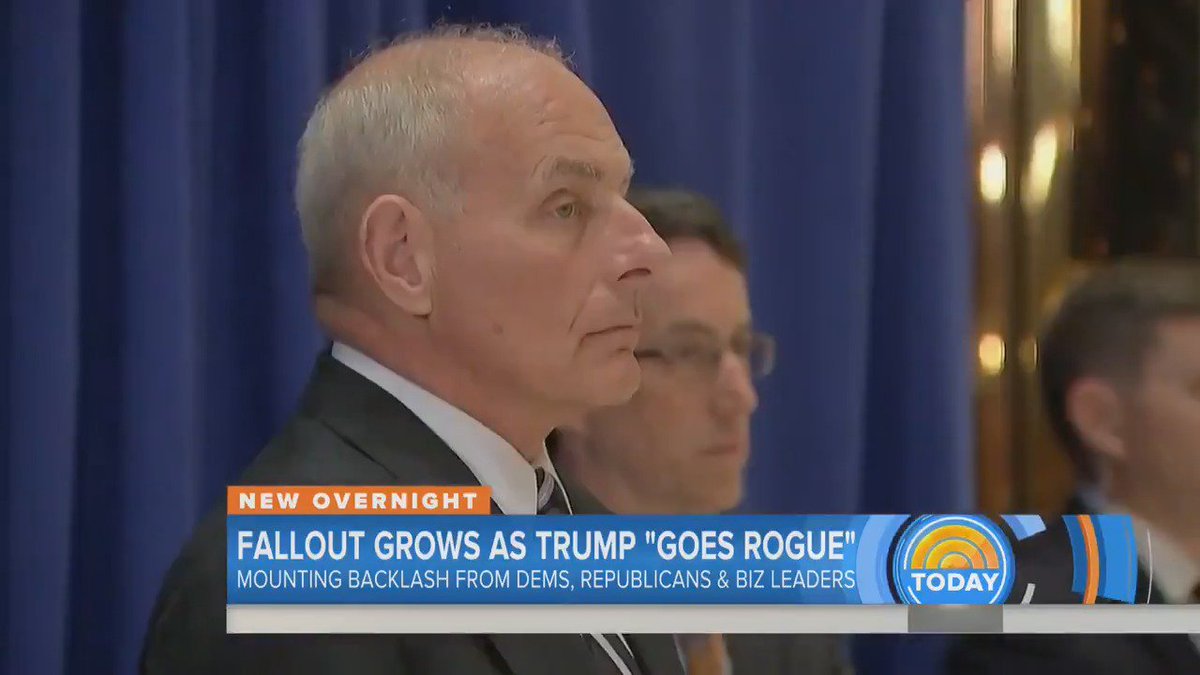 Donald Trump only knows how to test the patience of EVERYONE around him. The SERIOUS people around him, who actually want to get work done, keep jumping ship. Who wants to associate themselves with Trump? Apparently not even his new Chief of Staff
John Kelly is reported to be so over Trump and it hasn't even been long since he's taken the position at the White House. As reported by The Chicago Tribune, Kelly is supposed to be the BIG GUY running the show.  He routes all calls to and from  Donald Trump through the White House switchboard, where he can sign off on them. He stanches the flow of information reaching the president's desk. And he requires that all staff members – including Trump's relatives – go through him to reach the president.
However, Trump's response to the Charlottesville Riots throws Kelly's whole job out of the window. His disrespectful speech 'blaming both sides' even took Kelly by surprise. It was caught the photo of him standing with crossed arms and with his head hanging low, that proved it to be true.
One White House Official, who wanted to remain anonymous, told the Chicago Tribune,
The Kelly era was a bright, shining interlude between failed attempts to right the Trump presidency and it has now come to a close after a short but glorious run. Like all people who work for the president, he has since experienced the limits of the president's promises to cooperate in order to ensure the success of the enterprise.
Trump is about to lose the best person on his team and after that, no one will want to fill that position, along with all the other empty positions in Trump's White House.