After GOP congressional members were shot at this morning, amid an outpouring of prayers and messages of hope, Kellyanne Conway decided instead to spin the tragedy politically.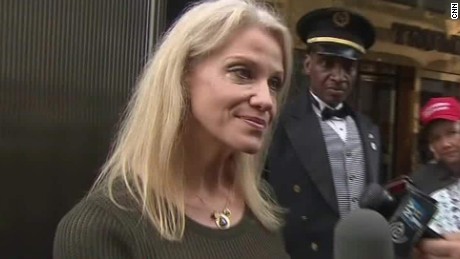 Following the horrific Wednesday morning shooting, which targeted congressional Republicans as they practiced for a charity baseball game that was set to be played against congressional Democrats the following day, Conway chimed in on the matter via Twitter. But in true spin doctor form, Conway was quick to share unconfirmed information with the hashtag "breaking news."
Perhaps immediately after a mass shooting, in which people were injured and traumatized, it's not the right time for Conway, White House Counsel, to spin the situation against Democrats. Instead of trying to bring people together or sharing messages of condolence, she immediately tried to stir up hysteria. It was petty, and the internet's reaction was swift and to the point.
@KellyannePolls Pushing uncorroborated account of a curious jogger who Duncan admitted he didn't see carrying anything to paint liberals as violent. Wow.
@KellyannePolls Pretty vile to try and spin this in a partisan fashion so soon after the attack.
Subscribe to our Youtube Channel
@KellyannePolls you are already working hard on spinning this to some liberal terrorist right? since we already know he is not brown.
@KellyannePolls Why in the hell is wrong with you? Why would you retweet this without knowing its validity? You're an actual danger to this country.
@KellyannePolls Not according to the @FBI, Kellyanne. This is sick and irresponsible and gutter-low, even for you. Can't you wait ?
@KellyannePolls You vicious c***. You had to make this a political thing. If a Dem was shot would you have posted this
If Kellyanne Conway were truly concerned about what happened and about the trauma that those members of Congress suffered, jumping to conclusions on her social media wouldn't even be close to the top of her list of things to do. The woman is shameless, and has no limits when it comes to painting her orange savior as a golden god.
After all was said and done, Kellyanne's "breaking news" retweet turned out to be totally wrong.
@JRousey @GoebelDonna @KellyannePolls "Someone" asked. We don't know yet if the shooter was that person. Could have been a neighbor. Without knowing facts, don't fuel situation.