On Friday, Keith Olbermann shifted gears to focus on the FBI's ongoing investigation into the Trump campaign and Russian operatives possible collusion, and very real possibility that a grand jury could have already convened on it.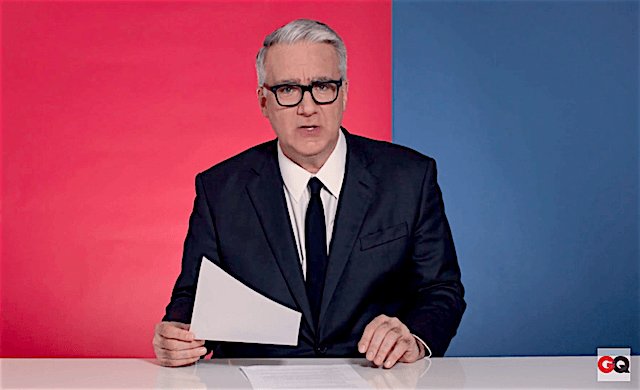 In the latest video, out Friday, from GQ's "The Resistance", Olbermann says:
'There is strong reason to believe there is a grand jury sitting in the Eastern district of Virginia right now, hearing evidence about the connections between Donald Trump's presidential campaign and the Russians.'
Olbermann declared that when James Comey, director of the FBI, testified before the Senate Judiciary committee he all but confirmed the possibility of the hearing taking place. Director Comey's testimony did reveal that the FBI is currently working with "two sets of prosecutors," one of them being the the Eastern District of Virginia's U.S. attorney.
Olbermann said:
'I asked the markets man I know, John Dean — Nixon's White House Counsel, and the savior of presidential scandals past — to translate what coordinating could mean. Coordinating with the office of the U.S. attorney in the Eastern District of Virginia? John Dean says Comey's testimony makes it difficult to believe that there is not a grand jury in the Eastern District of Virginia.'
Olbermann said that if one was to consider the information that Comey has provided along with information that has been discovered by a former Clinton White House staffer there are "no hyperboles needed" in order to logically conclude that a grand jury is currently investigating the Trump campaign.
The FBI's ongoing investigation into Russians hacking the 2016 U.S. presidential election has many people worried, with good reason. Several members of the Trump administration and the Trump campaign may have colluded to sway the vote in Republican President Donald Trump's favor.
Trump continues to deflect and distract daily from the real issues and brushes off the investigation into Trump/Russia ties as pointless and fabricated, but he doth protest too much.
Unlike the expensive, bizarre look into Hillary's deleted emails, this investigation could reveal an actual threat to national security by those currently dwelling in the White House.
You can watch the entire video below courtesy of YouTube: