Is Donald Trump sick? The president's biographer, Michael D'Antonio, seems to think so. The French reached out to the author of The Truth About Donald Trump to find out about 45's strange handshakes. D'Antonio's response was surprising.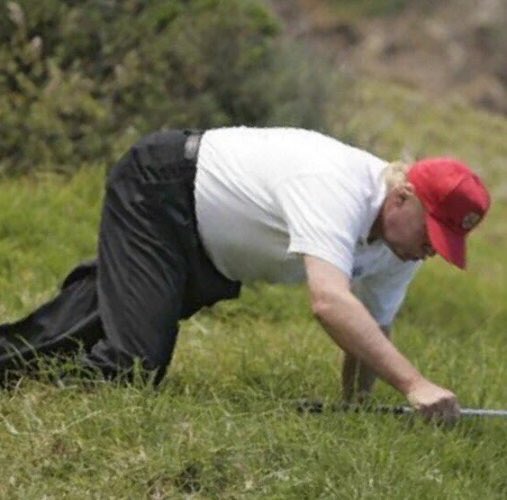 While the president was in France, he engaged in his usual clasp, shake, and yank handshake. People believed the bizarre handshake was the billionaire's equivalent of Russian President Vladimir Putin riding his horse bare-chested. The biographer offered an alternative reality.
D'Antonio thinks the president is not "steady on his feet," reported CNN.
'I've noted in recent weeks that he doesn't seem as vigorous. He doesn't seem as steady on his feet. When he's walking with someone he'll pause often to point out something or chat, but I also think he may be steadying himself so that's something for us to watch out for.'
Trending Articles
This New Poll Reveals The Word Most People Associate With…
Donald Trump has repeatedly proven that he simply does not have the…
As a longtime observer of Trump, the author noticed that the president casually stops during walks with others. It seems that 45 is so adept at working these little halts into his strolling, they are not apparent to regular watchers. D'Antonio thinks that the president is not well, according to CNN:
'I also think that one thing that may not be noted by most people is that I suspect the president wanted to halt the little stroll that they were having.'
Donald Trump is very fond of fast food. Remember the photo of him on his personal plane with a bucket of Kentucky Fried Chicken? Another photo captured him ready to devour a massive taco salad to celebrate Cinco de Mayo. In addition, the 70-year-old president has no exercise plan, unless riding in a golf cart around his golf course resorts counts.
Speaking of golf carts, Trump sat in one and followed the G7 leaders as they strolled down the streets of Taormina, Sicily this May. The Times of London reported:
'They walked the 700 yards from the traditional G7 group photo, taken at a Greek amphitheatre, to a piazza in the hilltop town, but Mr Trump stayed behind until he could take a seat in the electric vehicle.'
Whether or not Trump uses his unusual handshakes to steady himself, his movements deserve another look.
Check out this video of D'Antonio talking about it on CNN: