While hosting the Oscars Jimmy Kimmel pauses & live-tweets Trump, worried since the Tweeter-in-CHief hadn't tweeted about the Oscars two hours into the show.
It's no secret how Jimmy Kimmel feels about the 45th president of the United States, and tonight he took the opportunity to put the spotlight on Donald Trump's twitter activity, or lack thereof. In the past the president has tweeted about the Oscars, mostly critiquing the program and offering to improve it. This year, after experiencing massive backlash among the Hollywood elite, Trump, according to White House press secretary Sean Spicer, had better things to do.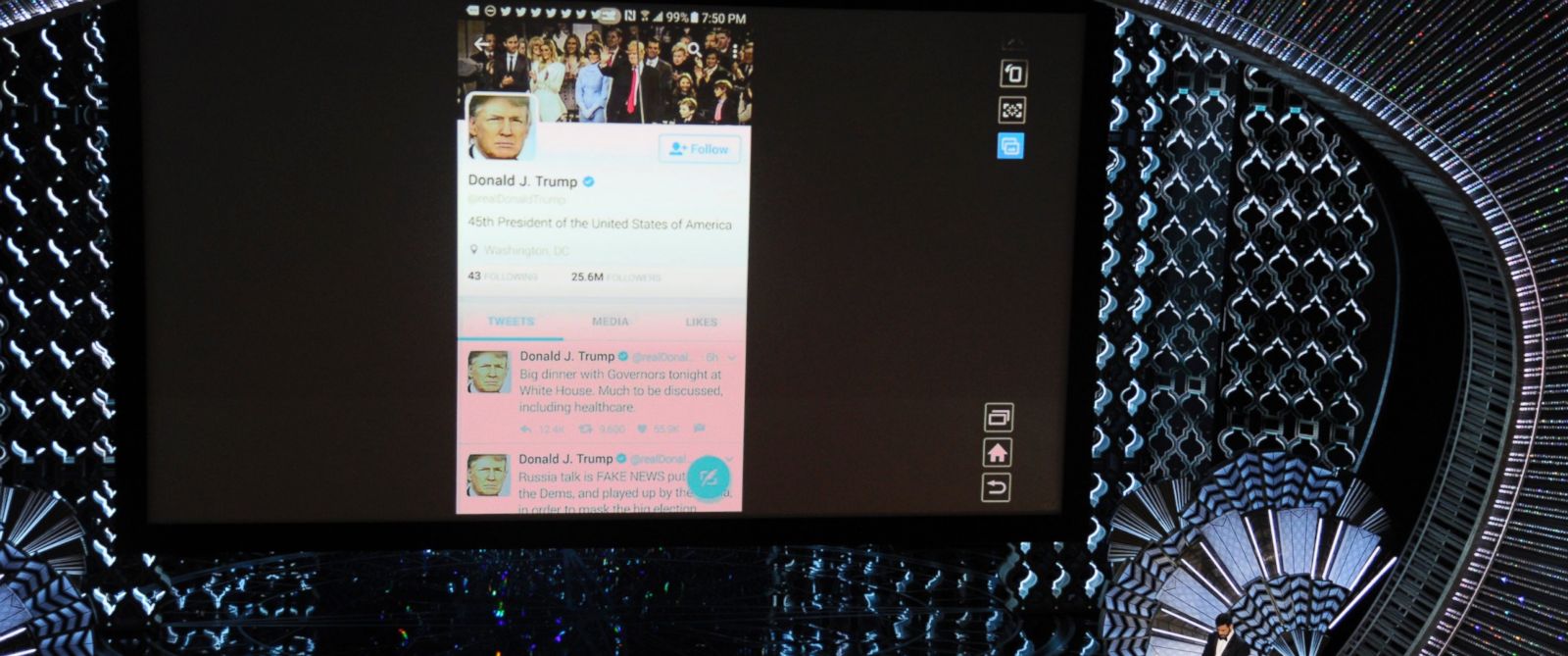 Tonight while the president and first lady were hosting the Governors Ball, ignoring the Oscars, which take place at the same time, Jimmy Kimmel expressed concern and decided to tweet the president live on stage. Kimmel's phone was put up on a large screen and he went to Trump's twitter profile, typing,
'Hey @realDonaldTrump u up?'
The crowd roared with laughter but as of this moment, the president has yet to reply.