Angela Stoldt, the Florida woman who dismembered and cooked her neighbor's body parts three years ago, will have her story told on Oxygen's
Snapped
this weekend. Angela Stoldt made headlines after limo driver, James Sheaffer, disappeared and was later found in several garbage bags. The episode titled, "Angela Stoldt," will show footage of suburban Deltona, Florida, and allow friends and family members to speak about the case. Law enforcement officials will also give their perspective on the murder.
Read more at http://www.inquisitr.com/3311990/angela-stoldt-james-sheaffer-neighbor-hacked-up-body-of-florida-limo-driver-and-cooked-it-on-stove-on-oxygens-snapped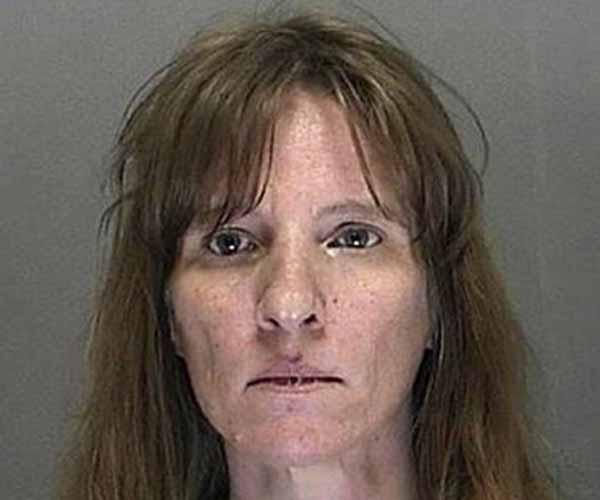 A Shocking Murder In Deltona: Popular Limo Driver Missing
It was one of the most grisly cases that the people of Deltona had ever heard. A missing man known around town as 36-year-old James Sheaffer had disappeared after finishing up a late shift at the limo company, where he was a beloved driver. He was last seen in April 2013, after returning from a trip to Tampa. It was about 4:00 a.m. when he left the building and entered a vehicle with another individual. It was a strange scene since the person did not appear to be his longtime girlfriend and the vehicle did not belong to him.
His worried family members contacted police after several days passed with no word from Sheaffer. Everyone who knew him said that he liked his job and was devoted to it. He was so good at his job that customers often requested him for driving services.
To find him, the first thing detectives needed to figure out was the identity of the mystery person in the car. They canvassed the neighborhood around Horseshoe Terrace, where James Sheaffer lived, asking neighbors if they knew or had seen anything strange in the last several days.
Body Parts Of Limousine Driver Found: Neighbor Cooked Victim
According to New York Daily News, detectives finally got their answer after neighbor, Angela Stoldt, 42, confessed to the murder. It was a shocking turn of events. Angela Stoldt, a single mother of two, was an unlikely suspect. What was even more horrifying was the manner in which she killed James Sheaffer. According to her confession, she was sitting in a car with James Sheaffer at a cemetery, where the conversation escalated to an argument over money. Fearing for her life and the life of her children, she decided to kill him.
Authorities say that in an act like right out of a movie, Angela Stoldt drugged James Sheaffer and then stabbed him in the eye with an ice pick, before hacking up his body and cooking it on the stove to hide the evidence. When she was unable to cremate the body on the stove, she took the semi cooked body parts out of the oven and placed them in various garbage bags, then transported the bags to several dumpsters around town. The Daily Mail expounds on the details of the murder.
"After boiling some of the body parts in her kitchen – including a foot, a leg and both arms – Stoldt allegedly had her two teenage children help dump the remains in different spots around Volusia County, telling them she had hit a deer with her car. The prosecution say Stoldt drugged her neighbor Sheaffer before driving him to Osteen Cemetery in Deltona, stabbing him in both eyes with an ice pick, and choking him with a cord."
When Volusia County detectives asked Angela Stoldt why she had done it, she made the following statement, according to
People
.
"I'm sorry, but I put Jimmie where he belonged, in my opinion at the time," she told deputies during her initial police interview. "He starts coming at me and – he didn't even really hit me, but he scared me and I just snapped. He came at me and I stabbed him."
It was an unexpected and brutal ending for James Sheaffer. Angela Stoldt was sentenced to life in a Florida prison. It was never clearly explained in the media how or why James and Angela were involved with each other. Perhaps that is an angle that will be discussed on Snapped. Be sure not to miss it this Sunday, July 17, at 9/8 p.m. Central on Oxygen. In a previous episode, Snapped featured the case of Suzanne Schoff.
Save
Save