Top Trump adviser Kellyanne Conway, who has long had a testy relationship with facts, appeared on ABC's "Good Morning America" this Friday, and while being interviewed by George Stephanopoulos, refused multiple times to answer the question of whether or not Trump still believes that climate change is a hoax.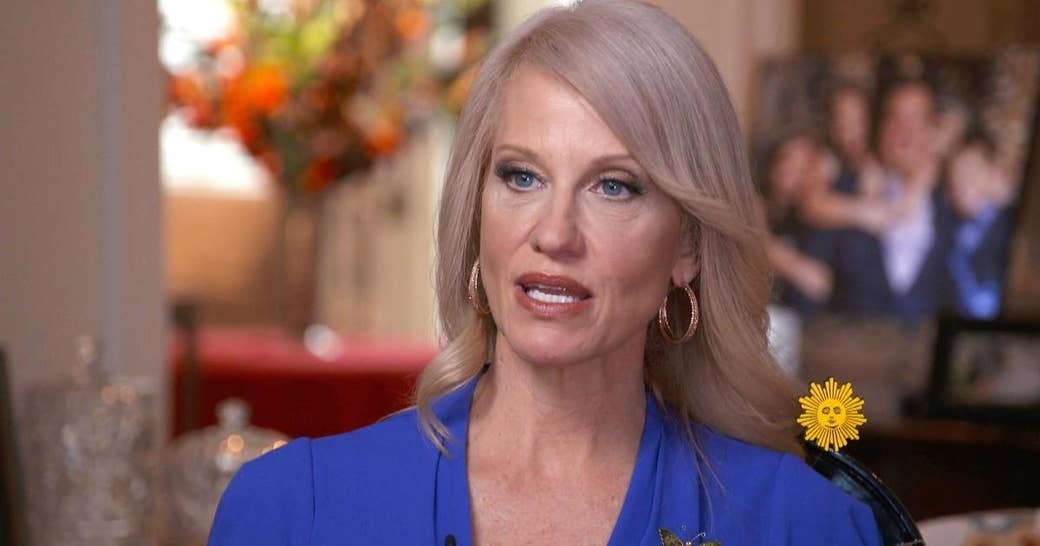 The reason this question is relevant is obvious, with Trump having on Thursday announced his administration's plans to withdraw from the Paris Climate Accord. The Paris Climate Accord is a monumental deal signed in 2015 that pledges most all the countries in the world to combat climate change.
Trump, however, wants a deal that's "better for American businesses," no matter if the cost of achieving that deal is the vast majority of the presently in force progress on the issue of combating climate change.
Seeking to probe what could possess the president to make such a destructive decision to withdraw from the Paris Climate Accord, ABC's Stephanopoulos asked Conway this Friday morning, "Does the President still believe that global warming is a hoax?"
Conway had no answer. Instead of answering her interviewer's question, she went on a rant that seemed meant to imply that Trump's decision to exit the Paris Accord wasn't that bad after all.
Conway said:
'The president believes in a clean environment, clean air, clean water; he's received awards as a business man in that regard. And he made very clear yesterday what he doesn't believe that the US government should stay in an agreement that gives us too much of the financial burden.'
None of that answers the question however, with it actually confirming just how bad the situation is, seeing as Conway admitted that Trump put acute financial concerns above those of keeping the planet from hurtling to destruction.
After evading the question a second time, Stephanopoulos ended his interview by making Conway stop talking and asking her "one more time" if the President believes that global warming is a hoax, which is a viewpoint that he's expressed before.
Conway, with a nasty smile, responded the third time by telling Stephanopoulos that he'd have to ask Trump himself to get a straight answer.
Watch the video below.