Presidential adviser Kellyanne Conway criticized the Democratic Party and its leadership for being "reduced to" acting as obstructionists against Donald Trump.
"They're not there representing the opposition party. They're there as the leaders of Congress," she said of Senate Minority Leader Charles Schumer (D-N.Y.) and House Minority Leader Nancy Pelosi (D-Calif.) being absent from a bipartisan White House meeting.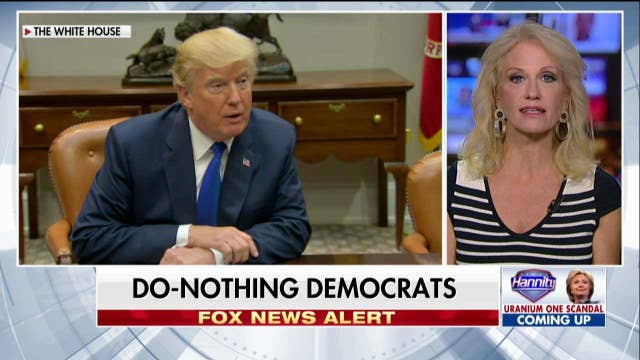 She said that it was "regrettable" that Pelosi used her Sunday to praise embattled Rep. John Conyers (D-Mich.) but couldn't find time to negotiate tax policy with Trump.
Conway said Democrats have spent the year speaking only about the 2016 and 2018 elections.
"The Democratic Party has been reduced to carrying around a stop sign. Their keyword is resistance," she said.
Watch more above.