Several reports have surfaced over the last few days detailing how much taxpayer money members of the Trump administration have spent on vacations and traveling on military and private jets. Health and Human Services Secretary Tom Price even lost his job today, after it was revealed that he had spent over $1 million on travel since May.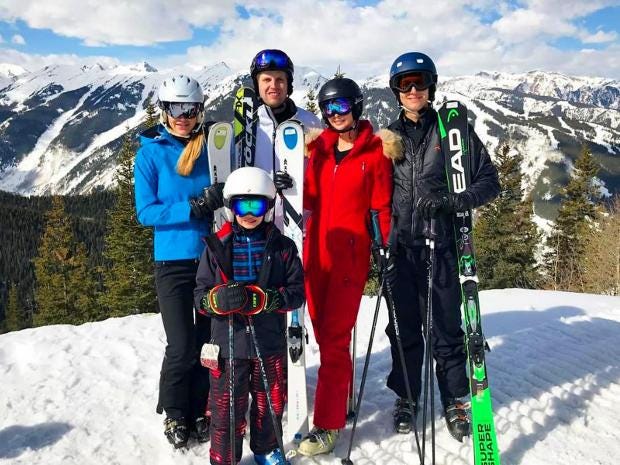 Cabinet members like Price, who abuse their position and waste taxpayer dollars, should absolutely be called out and disciplined for their behavior. However, the American people also shouldn't forget that President Trump's children have racked up quite a large bill themselves as far as travel is concerned.
A report published by CBS News on Friday revealed that, when Eric and Ivanka Trump and their families took a ski trip to Aspen in March, they cost taxpayers at least $330,000 just for their security costs.
CBS learned about these expenses after obtaining records through a Freedom of Information Act request. The records showed that the Department of Homeland Security (DHS) spent $329,561 for the week-long vacation. Housing costs were an additional $195,700 at hotels across town.
The Secret Service also spent $26,000 on rental vehicles, and equipment costs — to accompany the family on the slopes — were close to $22,000.
Ivanka Trump and her husband, Jared Kushner, also took their family to a ski resort in Whistler, Canada, in April. The Secret Service tagged along then, as well, and spent over $65,000.
CBS pointed out in the report that, during President Obama's tenure, his daughters and former first lady, Michelle Obama, also took ski trips to Aspen. Records show that the Secret Service costs for their trip last February were around $166,000, and, for their 2015 trip, costs were around $65,000.
Travel for the first family is expensive, no matter who is in charge; there's no denying that. However, the fact that the Trump children have been caught spending so much government money when their father attacked President Obama on Twitter anytime he or his family members took a vacation cannot be ignored.
Several people have responded to the news about the Trump children's exorbitant travel expenses by criticizing them and their father on Twitter for their hypocrisy.
Featured image via TIMOTHY A. CLARY/AFP/Getty Images.