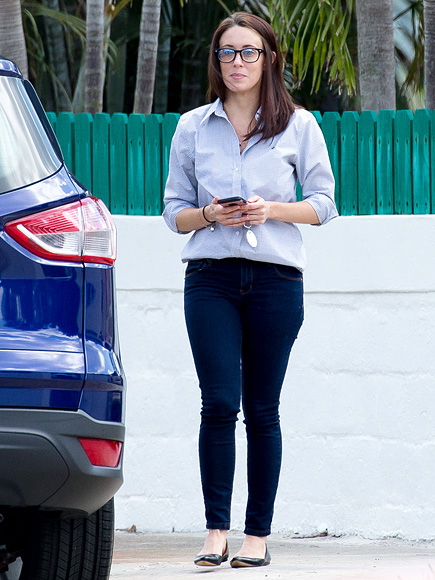 It was five years ago this month that Casey Anthony walked out the doors of Florida's Orange County jail a free woman. Once outside, Anthony was immediately greeted by hundreds of protestors, all outraged she'd been acquitted of murder charges in the death of her 2-year-old daughter, Caylee.
Convinced of her guilt, the protestors heckled Anthony with loud booing and indignant jeers.
What is life like now for Anthony, who recently celebrated her 30th birthday? According to several sources, the woman once described by a Department of Corrections spokeswoman as "one of the most hated women in America" is bored.
PEOPLE's sources claim Casey Anthony still resides in South Florida and receives financial support from some members of her legal team.
Earlier this year, Anthony launched her own photography business, Case Photography. But she "has done very few projects," says one source.
Anthony has resumed dating, but sources claim she has only gone on a few dates since the acquittal and that those evenings have been spent almost exclusively with men she met "through her very small legal circle," a source says.
Sources say that Anthony's everyday existence, away from the glare of the media spotlight, is monotonous.
• Want to keep up with the latest crime coverage? Click here to get breaking crime news, ongoing trial coverage and details of intriguing unsolved cases in the True Crime Newsletter.
There's "not much is going on in her life," says a source close to her. "She gets up each day, hangs around, checks the internet, takes some pictures, and doesn't do much. She can't hold a real job, and she doesn't really make a lot of friends, for obvious reasons. When people find out about her history, they usually bail on her. She's 30, with very few friends her age."
Sources accuse Anthony of staging paparazzi-style photo ops when she's low on cash. She allegedly tries to sell these photos to various media outlets.
"She's got enough money to live, but not enough to really do anything," says the source. "She sort of lives like an old person, on a fixed income without much going on in her life. She's bored, and she complains about boredom all the time."
According to three different sources, Casey Anthony no longer regularly speaks with her parents, George and Cindy Anthony.
"They don't really talk," a source tells PEOPLE. Adds a different source, "She has spoken with her mother a few times, but she doesn't talk to her dad at all."
This Video says it all!!!
https://youtu.be/E4txbi-iUjE
Also this is a Great documentary!!! Casey Anthony the untold story!