The missile strike on a Syrian airbase that President Trump ordered late last week has yielded some unforeseen consequences.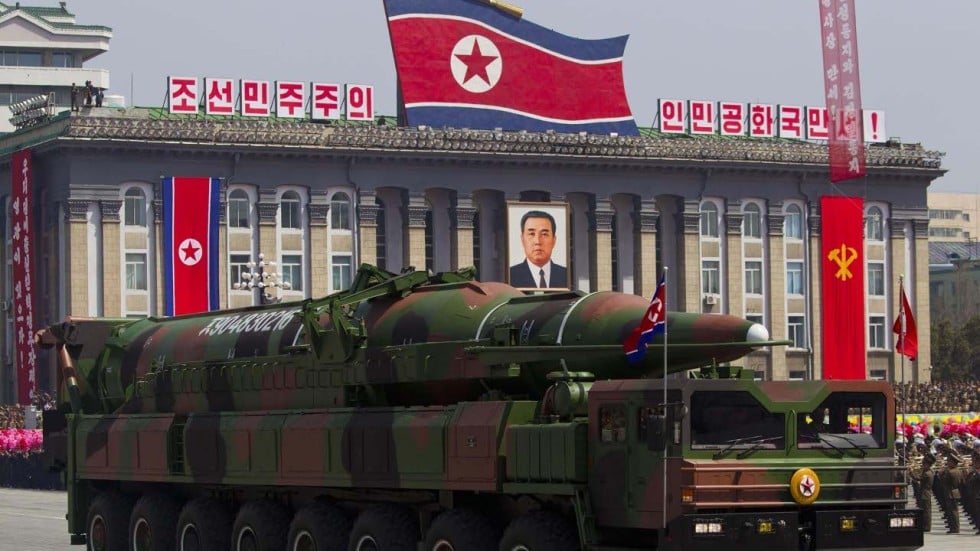 On Monday, The Daily Mail reports, the Chinese army deployed 150,000 troops to the North Korean border "to prepare for preemptive attacks after the United States dropped airstrikes on Syria."
North Korean leader Kim Jong-un was quick to condemn the Syria attack, calling it a "clear and intolerable act of aggression."
'The US missile attack against Syria is a clear and intolerable act of aggression against a sovereign state and we strongly condemn it.'

'The reality of today shows that we must stand against power with power and it proves a million times over that our decision to strengthen our nuclear deterrence has been the right choice.'
An unnamed spokesperson also promised, in light of the attack, that North Korea would continue to build up its "self-defensive military might in various ways in order to cope with the ever-intensifying US acts of aggression."
These comments presumably were influential in the Chinese army's decision to deploy so many troops. The Korean news outlet Chosun.com also said that the Chinese troops will be sent to deal with potential North Korean refugees:
'There is an observation that medical and back-up support units will be dispatched to "train for North Korean refugees."'
In addition to sending 150,000 troops, China's top nuclear envoy also arrived in Seoul on Monday to discuss the North Korean threat.
This news comes a day after it was announced that a U.S. aircraft carrier-led strike group was directed from Singapore toward the Western Pacific Ocean near the Korean Peninsula "in response to recent North Korean provocations."
Those "provocations" include the recent launching of a Scud extended-range missile that exploded in flight. Several other missile tests have also been conducted, and the country claimed in September of last year to have successfully tested a nuclear warhead.
The threat of North Korea's nuclear ambitions has long been a hot topic in Washington D.C., and President Trump and members of his staff recently met with Chinese President Xi Jinping to address concerns about the country.
Secretary of State Rex Tillerson said after the meeting that Trump and Jinping both "noted the urgency of the threat of North Korea's weapons program" and "agreed to increase cooperation." However, Tillerson also said that the U.S. was prepared to take independent action if an agreement is unable to be reached with China.
'(We) are prepared to chart our own course if this is something China is just unable to coordinate with us.'
Tillerson added, though, that the U.S. must be willing to "allow them time to take actions."
China certainly appears to have taken action; however, much of the country seems to be less than thrilled with the U.S.'s behavior. On Monday, China's Foreign Ministry spokeswoman Hua Chunying said about Trump's attack on Syria:
'China has always called against using military force in international relations and for preserving territorial sovereignty.'

'It is up to the Syrian people to decide on Syria's future.'