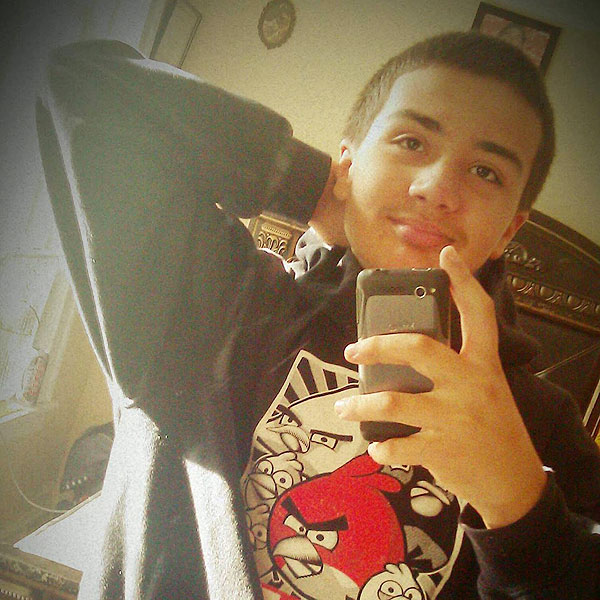 A 13-year-old boy was shot and killed in Chicago on Sunday evening – and his family says Facebook posts are to blame.
Anthony Diaz was out with his two older sisters when he was fatally shot in the chest, police tell PEOPLE. He'd followed the girls into a physical fight over some Facebook posts and ended up paying for it with his life.
"It would never cross your mind that something like this would happen," his stepfather Ralph Otero told the Chicago Tribune.
The teen was using his phone to record the encounter when he was gunned down. He was transported to Mt. Sinai Hospital in serious condition and was later pronounced dead, police say.
"She was dissing our gang," Anthony's sister Jennifer Sosa told ABC affiliate WLS of the Facebook feud. "We came, we fought. They just got out of hand. They jumped all of us and they ended up shooting my brother."
Otero was nervous about letting the kids go out.
I said, 'Look, they're going in and out, I don't know what's going on. But I don't like the idea of them stepping out that late,' " he said.
So he woke up the kids' mother – but by then, it was too late.
"I knew it would be bad," Otero said of seeing the crime scene. "They said they shot him over seven or eight times. They came right next to him, and I guess when he fell, they came and kept on shooting."
He added: "He had good grades. He would give us a headache here and there but not as much as the troubled kids. He was not a troubled kid."
"The rest of my life, until I die, I will cry," the boy's mother, Laura Otero, said. "A part of my heart is missing."
A spokeswoman for the Chicago Police tells PEOPLE that authorities are investigating the shooting, but there is no one in custody at this time.